Emily Coungeau
Emily was born around 1860 in Essex, England and migrated to Australia in 1887 after working for several years as a travelling ladies' companion. She married Naoum Coungeau, an Albanian restauranteur, in February 1889 and settled in Brisbane, where the pair opened a wine saloon opposite Customs House in present-day Fortitude Valley. Emily and Naoum were cosmopolitans in the colonial outpost of Brisbane, introducing continental traditions and drinks, including Emily's speciality of cafe au lait, to local society.
Emily began to publish poetry in newspapers and periodicals in 1913, and produced her first of four poetry volumes in 1914. From the start she was inspired by world events, including the role of woman in the First World War. Her work reflects an imperialist and patriotic worldview, and featured some explicitly racial themes. Many of her wartime poems are examples of maternal imperialism - an ideology that promoted women's role as 'mothers of the empire'. Although it essentially represented a conservative agenda, maternal imperialism and feminism were not incompatible in this period, and Emily's poetry and advocacy work embody that duality. She was a supporter of the Lyceum Club and the University of Queensland's Women's College, and encouraged other female writers such a Vida Lahey. Her work is at once feminist, cosmopolitan and nationalistic.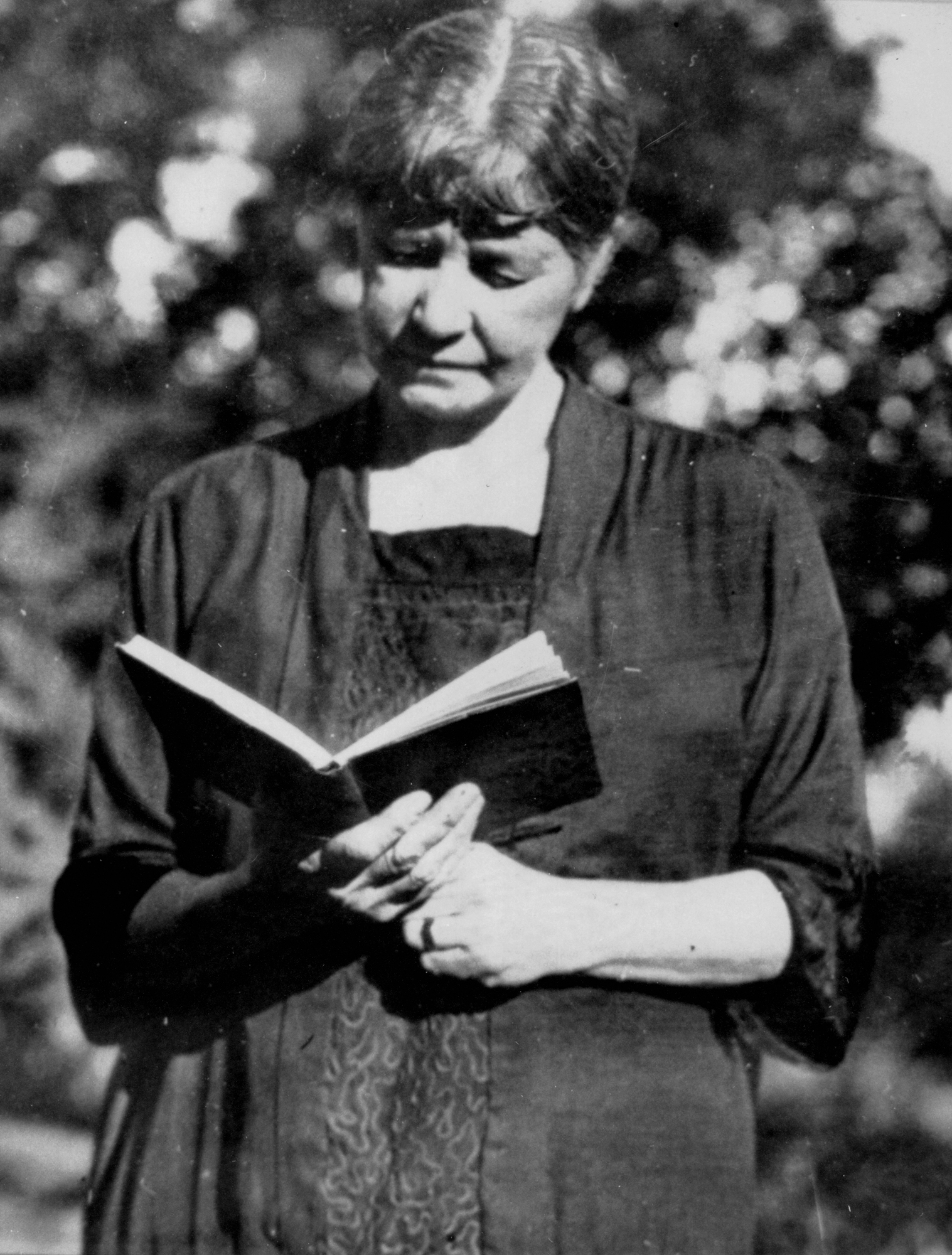 Emily Coungeau
John Oxley Library, State Library of Queensland.